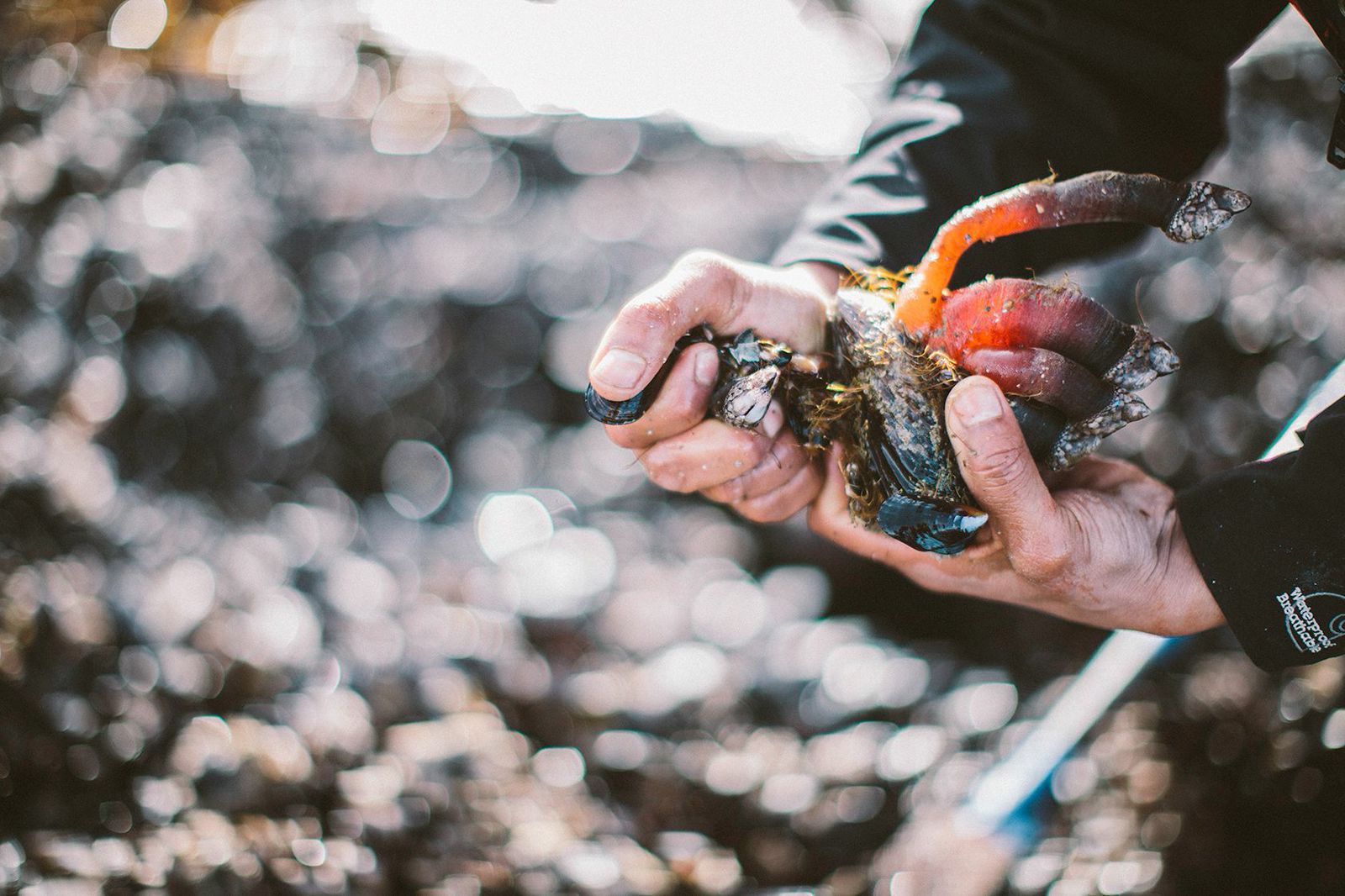 Hello
Ca̓ʔinwa Gooseneck Barnacles
Known as ca̓ʔinwa to Nuu-chah-nulth people, the gooseneck barnacle is a traditional delicacy that grows on the exposed coast of Vancouver Island
Hello
Harvesting gooseneck barnacles requires training and skill. The best barnacles live on rocks close to the water in areas of high wave action. They are only accessible during the lowest of tides.
Hello
Nuu-chah-nulth harvesters choose our barnacles carefully, removing them from surrounding marine life and leaving the mussel beds beneath.
Hello
Only a small percentage of barnacles on any given rock are just right for harvesting. Nuu-chah-nulth gooseneck barnacles are the only North American gooseneck barnacles currently on the market.
Hello
Sustainability is key to a successful, long-term fishery. For this reason, our fishers are closely involved in managing the harvest.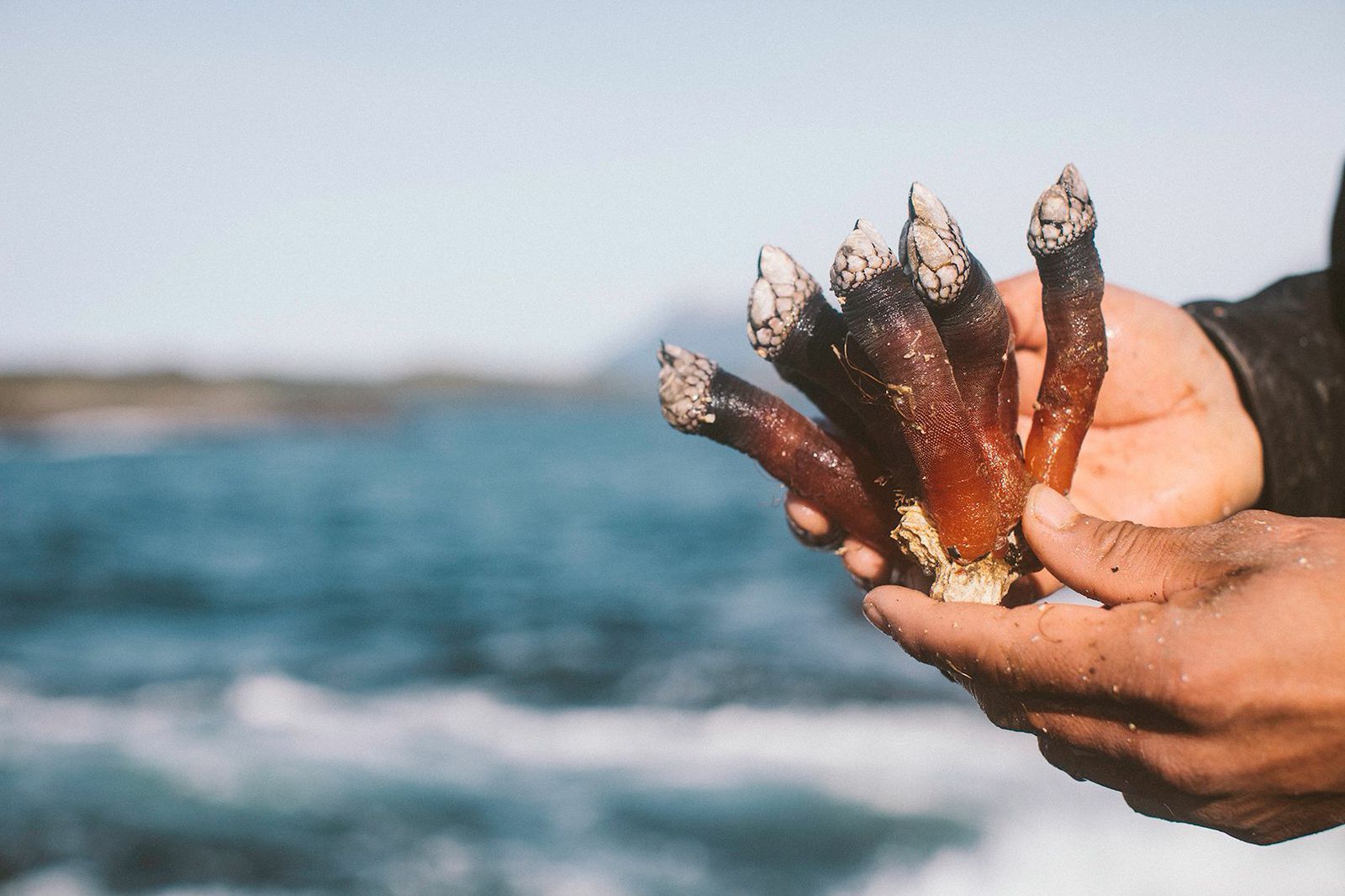 Hello
Nuu-chah-nulth people have a word for the way everything is interconnected: hišukiš c̓awak (literally, everything is one). We invite you to share in the experience.
C̓aʔinwa (Gooseneck Barnacles)