Hello
Wild Chinook Fisheries
Click through to learn more about our wild Chinook fisheries on the west coast of Vancouver Island.
Hello
Native to the Pacific Northwest, suuḥaa (Chinook salmon) is the largest species of the Pacific salmon.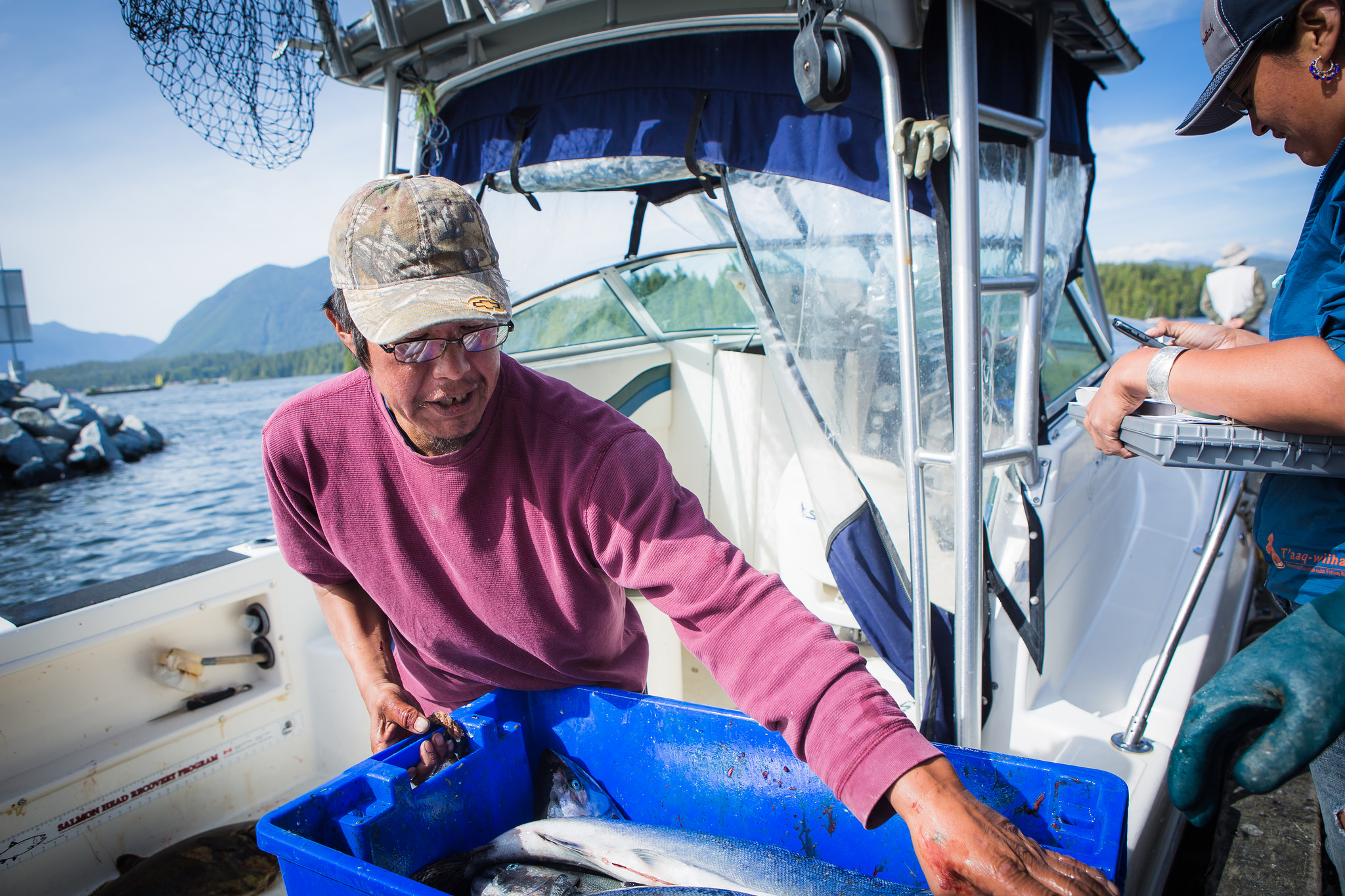 Hello
Nuu-chah-nulth fishers harvest suuḥaa from small and medium-sized boats using hook- and-line gear. This gear type is less intensive and less stressful on fish than modern industrial fishing.
Hello
All fishers carry a designation card and a permission document describing species, quantity, and conditions to fishing.
Hello
Canada and First Nations monitor our fisheries for proper management and control. Our fishers follow proper food and safety regulations.
Hello
Our fishers observe a code of environmental stewardship that works to preserve rather than deplete fisheries resources for future generations.
Hello
Come and taste the bounty that has sustained us for millennia.
Suuḥaa (Chinook Salmon)